Who's got the power?
Learn more about your 2022-2023 ASB core.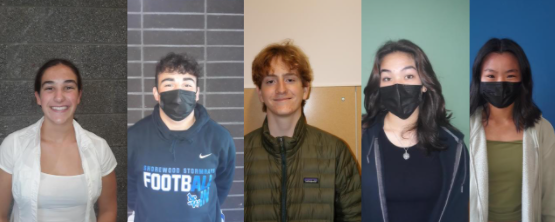 Back in March Shorewood got 5 new ASB core officers. Cameron Bell (ASB President), Alberto Solano (ASB Vice President), Rachel Li (ASB Treasurer), Kian Hammer (ASB Recording Secretary), and Millie Saito (ASB Public Relations Officers). Now, if you're not familiar with these new officers or what they do, in short they help the school, whether it's with planning events like the Spring Fling that recently happened or funding clubs and sports that some students in our school are heavily involved in. These students have been working hard to help the Shorewood community in the best ways they can.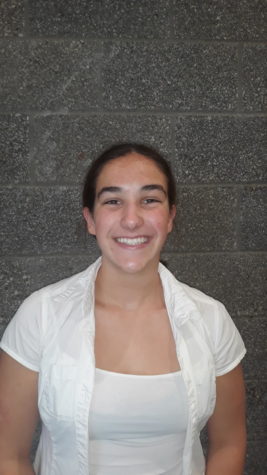 Q: What does your job entail?
Cameron Bell (CB): A lot of it is more behind the scenes but I've only observed ASB through Covid years. What I've seen a lot of is assembly planning, and you work alongside the vice president for that. Then you're also someone who can help represent the school [and] be enthusiastic and just show a love for the community. I just want to make sure everybody in [our] school feels represented and I think I can do a good job of that. 
Alberto Solano (AS): I do quite a few things but the main ones are to assume the duties and/or office of the president in his/her/their absence, in conjunction with other officers. I also coordinate class committees and meetings and carry out any tasks assigned by the President, Activities coordinator, or the Class Advisors.
Rachel Li (RL): As treasurer I keep track of the money flow throughout the school. I also sign papers for all the fundraisers and activities we do at our school. I usually talk in student council meetings as well. And this is where I present what happens every single month, money wise, just so all the students know what has been going on and how we've been funding the school, and just the different activities that can improve the school overall. 
Kian Hammer (KH): I am the Recording Secretary. There is currently another secretary called the "Corresponding Secretary", however the name of that position is being changed to the "Public Relations Officer" instead, so the name of my position will likely be altered to just "Secretary". My main jobs mostly involve documenting live notes at student council meetings, as well as sharing many of these notes during PTSA meetings.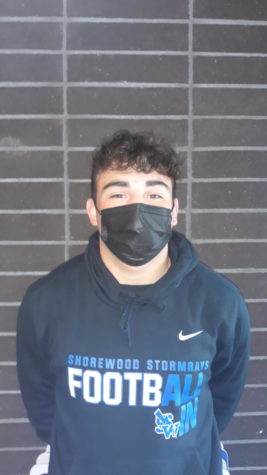 Millie Saito (MS): My job mainly entails using relation skills to build bonds with people. Those relationships help me and the rest of the officers to plan events that hopefully will bring all the people at our school together. In my role I am in charge of the Instagram account and spreading all the information from our ASB to our student body. I have noticed through my job what it takes to plan an event and how to get higher attendance. I also try to spread information about club events so people are able to choose what they're interested in.
Q: What made you want to run for office?
CB: I have seen other presidents Siyam and Jersey and my freshman year Max just do such a great job. I knew who they were and Max it was just cool to see him do so much for the student body and he knew everybody's name and he would establish those connections with the student body and I want to  have the same impact on people, but I also want people, to feel they've had an impact on the school as well. So it is not just a one sided thing, I want to be a leader but I also want to teach other people how to be leaders and I want to show that they are important and I believe that they are important in our school community.
AS: I decided to run for vp because I fell in love with servin the student body in my 2 years of being a class officer. Setting up homecoming and other school events and my other officer duties have become a passion of mine. But mainly because I wanted to create more events our school doesn't have so we can all have a more fun, welcoming and united environment, where everyone is proud of being a Shorewood Stormray.
RL: I've always wanted to become a part of leadership at our school, ever since I was in middle school and I would see all these people in high school having all these big roles. And because my brother was ASB president in his high school years, it made me want to be involved in leadership because I thought it would be a better way for me to be involved with the school. Also, I've always loved mathematics and staying organized so when I thought about running I thought that treasurer would really include all my skills and my interests in one thing.
KH: I was an ASB Senator in middle school and I really enjoyed it. This wasn't so much for the reasons of being in power and having some control over what happens, but rather because I just enjoy being involved in the behind the scenes processes of the school. Because of Covid I didn't get myself very involved in the Shorewood community, so I gained a lot of inspiration to try and get involved in ASB again in order to regain that involvement I missed out on.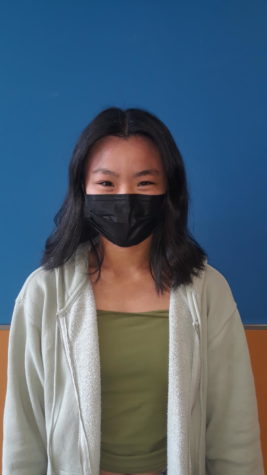 MS: I wanted to run for this posistion because I though it was cool that there was a person in charge of the social media aspect and the social relations part of the school. It's also a good way to be helpful within our ASB and learn more about the core roles and the behind the scenes of planning activities for the student body. I also liked all the people running and everyone I have met through ASB has been so kind and welcoming. They were all a big reason as to why I decided to run.
Q: Who do you look up to?
CB: In terms of national leaders,  Ruth Bader Ginsburg of course, that's so cliche. Just her being so impactful in women's rights and being on the Supreme Court. I also find that a lot I look out to people, not specific names, but a lot of people in politics who are willing to cross party lines for things that they know are right. For example, during the January 6th insurrection, Mitt Romney was like 'no this is not okay' and there were not a lot of Republicans who said that. And I was like I don't look up to him in a lot of other ways but I think that if you are willing to advocate for what is right that is one of the most respectable things you can do.
AS: I look up to my dad. He works for a non-profit called Agros International, whose goal is to end poverty and extreme poverty for farmers in Central America. They do this by buying multiple acres then building hospitals, churches, schools, and multiple other community buildings that people need. After all that they invite farming families to work on that land and eventually buy the land off of Agros and end their cycle of poverty. My dad has dedicated his whole life to fixing the issue of poverty in my native country and all the surrounding areas. He has worked his whole life in nonprofits who have the same goals. But most importantly he has helped me become who I am today. He has always put my family first and made sacrifices for our sake and is the best role model anybody could have and for that reason I look up to him the most. He is my hero and an outstanding human being, but most importantly he is an amazing dad.
RL: I look up to my older brother, Ray, the most because he is honestly one of the most intelligent people I know and he has always motivated me to become a better person. Ever since I was in elementary school he has always given me the best advice about how to treat your friends and really how to just become a good student overall. He's just always supported me in every way and I guess he just pushes me and motivates me to become smarter.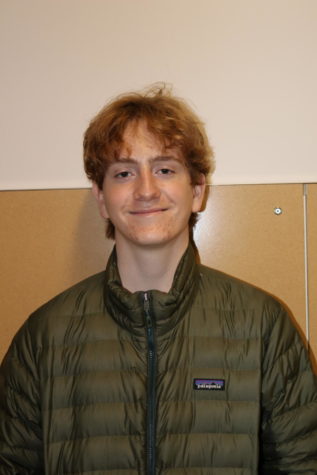 KH: I mostly look up to my older sisters who both set a really good role model for me while I was growing up. They are both over ten years older than me, so I haven't been able to see them extremely frequently. However they have always been there for me when I needed it which helped me become who I am today.
MS: Who I look up to is such a difficult question since I've been surrounded by amazing people my entire life. My friends and family throughout the years have shaped me to be the person I am now. I don't think I would be able to bring the perspective I have right now if it wasn't shaped by them. So I guess I'd have to tell them, my friends and family. They are truly my rock when things get tough so I appreciate having them in my life.
Q: What other activities are you involved in? And how has that helped you in your work with ASB?
CB: I do Shorewood swimming and water polo and I'm the vice president of the My School Votes club. I am on a club swim team called Cascade, I do lifeguarding at Innis Arden and I taught swim lessons in the fall, but this spring I've just been so busy with water polo and testing. That's most of my [activity], just committed to being in the water I feel like. I mean I´ll do little [online] programs here and there, I'll attend political day boot-camps.
AS: I'm part of a few activities at school, mainly I am part of the football, wrestling, and track team, which have helped me strengthen my leadership skills, communication, and ability to work in a team. I'm also part of LINK, chess, film, and debate club which has allowed me to meet a lot more and really get more involved with my classmates.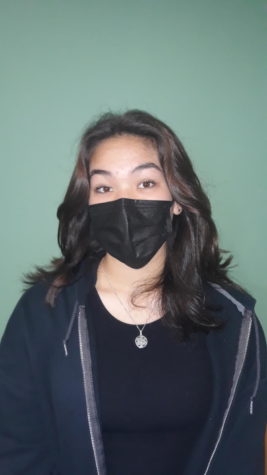 RL: So I am new to ASB this year and have also been in a few clubs like Lifesavers and I think that Lifesavers has actually taught me to have more courage because I had to start presenting in the Lifesavers club. It all just made me feel like I knew how to communicate with people about important news and information. As for the other activities I'm involved in outside of this, such as sports like cross country, track, and tennis, have all just helped with my motivation overall because I know that sometimes it can be hard to be motivated for sports but if you keep working hard on it you realize that you just have to keep pushing hard for yourself.
KH: I am involved with many sports outside of school. I couldn't say this has boosted my leadership experience but it has helped me get more involved with the school.
MS: I have been involved with the sports teams, music, and drama departments at Shorewood and other schools. Through them I have met so many amazing people and learned how different perspectives impact different ideas. My past experiences in WEB and other leadership positions have taught me how to those ideas and use them to better the community.