Searching for social change
An inside look at some of Shorewood's clubs making a difference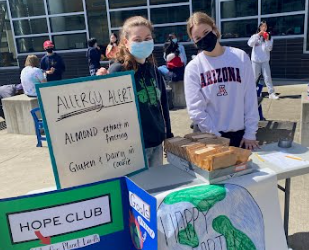 HOPE Club – Bakowski – Room 2409
Helping Our Planet Earth (HOPE) club strives to educate the Shorewood community on how to be better environmental stewards and run the composting program at our school. HOPE club does a lot of community service and outreach and is a great place to get connected to other people that want to help our planet. They want to increase education at Shorewood about ways that people can help the environment. "We are the only school in the district with a composting program so that is really important to keep," said club president Ally Carter, senior. "We're starting to see the direct impact on our lives because of climate change and I think if you want to do something to tangibly help that hope club is a great place to start." So far this year they have done a campus clean up day. "Change starts in our community," Carter said. "Anyway we can help our school decrease our carbon footprint, we are helping the earth a lot." HOPE club meets every other Friday in Bakowski's room, 2409. Be sure to listen to the announcements for when their next meeting is. They are also trying to form a team for Envirothon, an environmental problem solving competition for anyone interested.
Lifesavers – Chertock – Room 1110
Lifesavers Club is a Suicide Prevention Club that provides suicide prevention trainings to Health and Civics classes. Aida Chan, senior, is the president. "Our goal is simply just to educate other people about how they can individually contribute to suicide prevention," Chan said. Lifesavers Club also acts as the mental health club. They disperse information about local resources and mental health self care. "I think that it is really important for everybody at Shorewood to have some basic information about suicide prevention and statistics that are realevent and prevalent among teenagers," Chan said. "It is really important for us to be aware that this is something that is happening and to not ignore it." Lifesavers contributes to social change at Shorewood by educating the student body on the impact that suicide can have on a community and teaches individuals how to step up and use their voice to prevent it. Lifesavers Club meets every Wednesday at lunch in Amy Chertock's room (1110). Currently, they have been focusing on presentations for freshman health classes, so stay tuned for those and any other events to get connected with Lifesavers Club.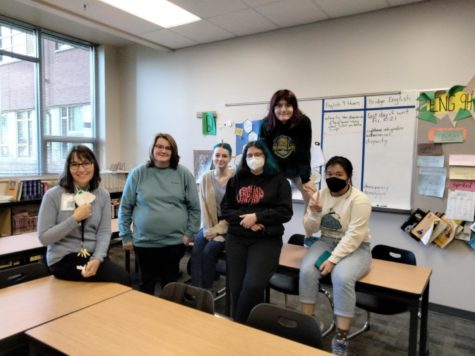 Gender Equity Club – Lachman – Room 1407
Gender Equity Club provides a safe space where students can come to freely discuss gender. Hayley Berkman, senior, is the president of the club here at Shorewood. Berkman noted that the Gender Equity club works alongside other clubs working to make a difference. "We do Dressember and we do Women's History Month and infographics and things like that. We are just trying to pick away at any toxic gender culture that might be at Shorewood. There's GSA and they're dealing with gender neutral bathrooms…we are all kind of working together in different areas to make it better as a whole." Berkman noted that Gender Equity Club's general mission is "Shaping Shorewood to be a welcoming place for all genders and gender identities." Berkman stated, "We also have, in the past, dealt with sexual assault awareness and things like that. We communicate with the PTSA." Gender Equity Club meets every other Wednesday in Barb Lachman's room (1407), alternating with their sister club, SURF. Berkman notes that "people should join Gender Equity club because it's a great way to pick away at Shorewood without having a crazy amount of commitmente do fun topics, we do slideshows, trivia nights, things like that. Overall it is a great place to interact with people who have the same ideals that you do."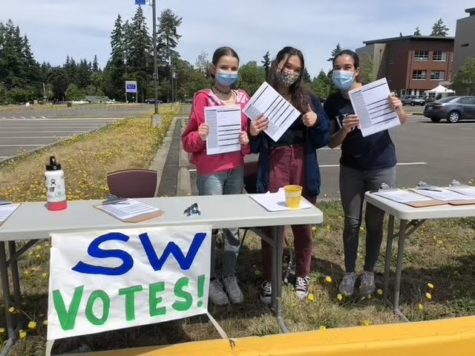 My School Votes – Chertock – Room 1110
My School Votes (MSV) is a non-partisan club focused on increasing voter registration at Shorewood. They want to encourage overall civic participation among students. MSV was formed two years ago and spent the past years setting its foundation but they are excited to bring a lot of new things to Shorewood this year. Cameron Bell, senior, the club president, shares the clubs hopes for the year. "Our goal is to make sure that everyone at Shorewood when they turn 16 or 18 are civically engaged." She also emphasized that everyone is welcome to join. Bell said she feels the impact of her club because they bring awareness. "Countless people have come up and said I didn't know you could pre-register to vote when you're 16," Bell said. "Getting people excited about voting is the most positive change I've seen." The club meets every other Monday during lunch in Chertock's room, 1110. During meetings they often have information sessions about voting rights history and work on planning events. MSV's main goal is to have a voter registration drive later in the year. Students who want to be civically engaged should join My School Votes.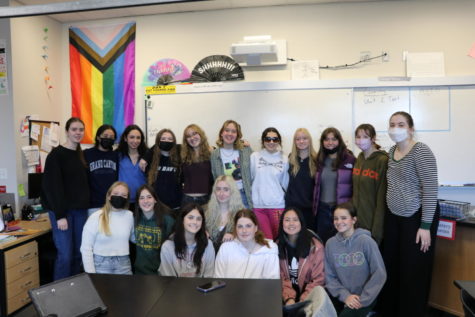 SURF Club – Lachman – Room1407
Students United for Reproductive Freedom (SURF) is a new club focused on advocating for abortion rights and reproductive freedom. They meet every other Wednesday, alternating with Gender Equity club in Lachman's room, 1407. "I just want people to be more aware of why abortions are important," said the club founder, Margo Rich, senior. Her goal for SURF this year is "Spreading awareness…and growth on everyone's knowledge on the topic." Rich became passionate about reproductive freedom and wanted to know what actions she could take in her community which led her to starting SURF. The club is a branch of a Pro Choice Washington outreach program that provides support and connects SURF clubs at schools across Washington. Rich and other club members want SURF to be collaborative and a place for discussion but also a safe space for people to vent their frustrations. The club wants to put on an all campus event later in the year. People should join SURF if they want to advocate for abortion rights, care about reproductive freedom and create a more inclusive environment on campus.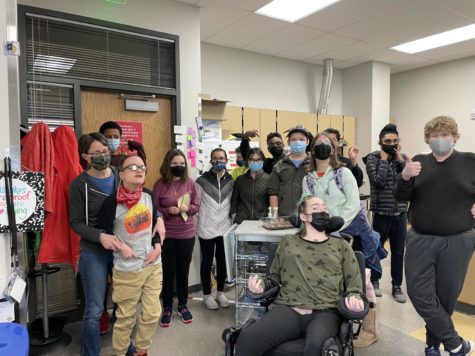 PALS Club – Han – Room 1306
PALS club provides a space for students at Shorewood outside of the learning skills department to have the opportunity to eat lunch with and get to know students within the learning skills department here at Shorewood. Benton Hills is one of the students who is a part of both the learning skills department and PALS club. Hills shared that he "loves getting to know new people, but he uses a speech device and can't quickly talk to friends in the halls or in class." PALS club provides a space for Hills to "have time to talk to other students and they can get to know him better." Simi Kaur is another student who is a part of the learning skills department and PALS. Kaur shared that people should join the PALS club because "when they come we can talk with them…we can play games with them too!" Serenity Cruthird is also a member of the learning skills department and PALS club. Cruthird noted that PALS club provides her the opportunity to "get to know other people and other kids that we [the learning skills community] can talk to." PALS fosters inclusion at Shorewood and provides opportunities for students to make meaningful connections with folks in the community who they would not otherwise have in their regularly scheduled classes. PALS club meets every Friday in Carlotta Han's room (1306).