Lovestruck locations
Fun local Valentine's Day date ideas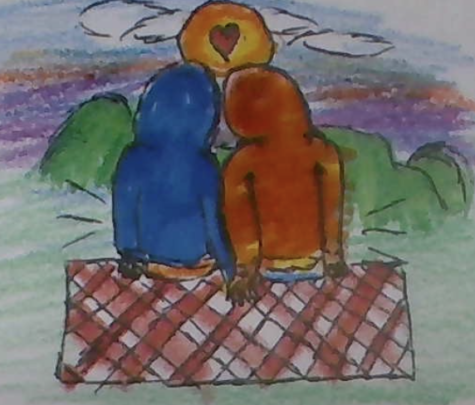 With Valentine's Day approaching, it's important to plan a special day with your special person. If you're not sure what to do, we've got you covered. Here are some lovely date ideas for you and your partner(s)!
Kruckeberg Botanic Garden – there is nothing quite like the beauty of nature. Breathing in the fresh air and taking in the different shades of green surrounding you, the Kruckeberg Botanic Garden is a perfect place to take a stroll! You could grab a cup of coffee and start off your day with a relaxing walk through 
this garden. 
Richmond Beach Library – if you or your 
partner enjoy books, stop by the Richmond Beach Library! You could make things fun by going into the library and picking out a book for your partner, one you think they would enjoy. The Richmond Beach Library has a park right outside of it, including being extremely close to the beach. Pick a spot and have a little reading date! (With snacks, of course). 
Kayu Kayu park – this park is a beautiful location with a great view of the ocean. If you and your partner enjoy more hands-on activities (don't get ahead of yourself), you could go to Kayu Kayu park with some canvases, paint, and a picnic blanket (also with snacks, of course). You could play a game with each other, put on a 3-5 minute timer and just start painting. When the timer is up, switch your canvas with your partner and add onto their painting for another 3-5 minutes. Keep this going until you have a satisfactory painting, this is a super fun activity to incorporate into your date!
Fire and Feast – if you're looking to ignite a flame, try a bite of the fire! Fire and Feast is a perfect little restaurant in downtown Edmonds to have a cozy, romantic, authentic Italian dinner with your partner.