From the sideline to the field
Shorewood's cheerleaders work towards being multi-sport athletes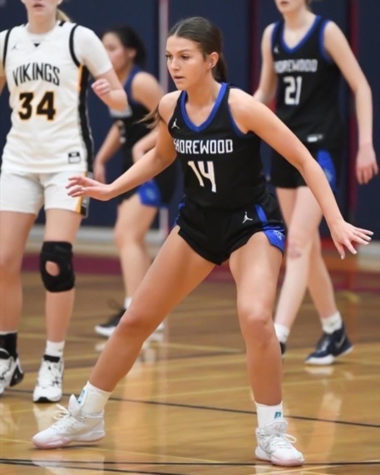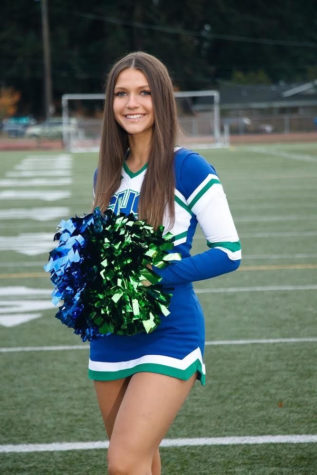 Cheerleaders are expected to balance school, sports, and social responsibilities and still show up with a smile on their faces to maintain school spirit during sporting events. This yearlong sport doesn't stop cheerleaders from finding time to join various Shorewood teams and take part in other sports. Despite their packed schedules, cheerleaders find a way to manage it all and still have fun doing it. 
Emily Pedersen, junior, has done gymnastics since her freshman year and this is her first year doing cheer.  Pedersen says it isn't too challenging to balance her time between the two sports. "The coaches for both of the teams are really understanding and flexible about being able to do multiple sports," she said. 
There is some challenge though. For instance, the two sports create a bit of a challenge on Wednesdays when they both practice after school. "On Wednesdays I go to cheer instead of gymnastics, but other than that they don't really interfere," she said. 
Cheer is a class that meets during second period with the exception of after school practices on Wednesdays. Additionally, they attend at least one sporting event each week. "Anyone doing a sport in one of the seasons isn't assigned a game. They just go when they can," she said. This opens up opportunities for cheerleaders to take part in other after-school activities and makes it much easier to manage time.
Senior Izze Peijs has been part of the cheer team since her sophomore year and has played basketball all four years. Peijs balances being part of the cheer team and a captain of the girls basketball team. She said there have definitely been times when the two sports have interfered. "Specifically this year, the day of competition was also the day of our first game of the season," she said. She also has to quickly change from cheer practice to go to basketball on Wednesdays and finds it challenging to find time in her schedule to cheer at a sporting event each week. 
Both Pedersen and Peijs find that they definitely have less free time as a result of taking part in multiple sports, seeing as they both take up time not only after school, but after practice as well. 
According to Peijs, this includes "learning choreography, watching film, team bonding, or even just the drive time to and from places." These extra tasks combined with practices and games leave little to no room for recreational activities, and a majority of their time at home is spent doing homework or studying. 
Peijs also states that she still manages to find some time to hang out with her friends but also appreciates that she has "lots of friends on both teams to make up for the missed hangouts outside of practice." 
Despite the busy schedules that come with it, Peijs says, "I love both of these sports and definitely don't regret the amount of time and effort they take."