Looking for something to read? Here's some top picks from a Tempest staff member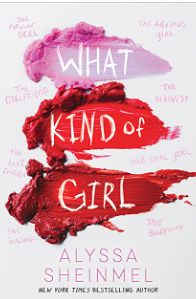 "What Kind Of Girl" by Alyssa B. 
Sheinmel CW: Dating abuse, bulimia, self-harm, drug use
A mix of a compelling story and a deeply personal narrative, "What Kind of Girl" forces you to reflect on how we treat survivors, and the importance of support. This book tells the story of a girl, Maya, who shows up to her high school with a bruise on her face and proceeds to accuse her seemingly perfect boyfriend of abusing her. Classmates quickly begin to take sides and look for any holes in her story, but the more pages you turn, the more you are given firsthand accounts of all the characters and the struggles they are facing behind closed doors. This book will challenge your assumptions, remind you to check in on your friends, and keep you engaged until the last page.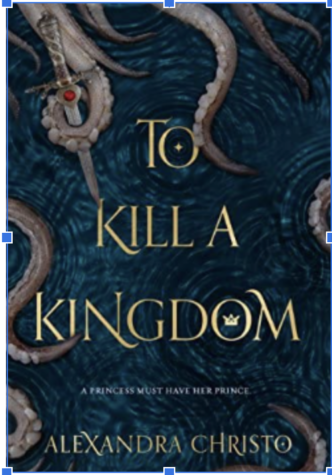 "To Kill a Kingdom" by 
Alexandra Christo CW: Abuse and Sexual Assault (non-
consensual kiss)
If you're a fan of enemies to lovers, add this book to your list. "To Kill a Kingdom," tells the story of the siren Princess Lira, known as the most lethal within her kind, with 17 prince's hearts collected so far. But she makes a critical error and as punishment, her mother the Sea Queen takes away her song and turns her human where she ends up on the ship of Prince Elian, who has made it his life mission to rid the world of sirens once and for all. Lira promises him she can help him with this, but of course, has her own agenda, and they set off on their journey. But Elian can't help feeling something is off. The dynamic and banter between these two will keep you turning the pages, and the more they encounter together the stronger the bond grows between them. This book does a fantastic job of weaving folklore and elements of magic into the plot, giving the book an otherworldly feel.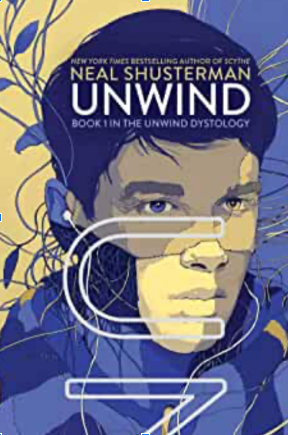 "The Unwind Series" by Neal 
Shusterman CW: Self-sacrificial suicide 
A relevant and timely book about the choices we make as a society, the six-book long Unwind series tells the narrative of three teenagers Connor Lassiter, Risa Ward, and Levi Jedidiah Calder who live in a dystopian world where parents can sign off on the unwinding of their troublesome children. Unwinding is a procedure that is performed in facilities called harvest camps. It is the painless removal of all organs, which will then be given to people in hospitals who are awaiting transplants. The three are thrown into each other's paths when Connor tries to escape his unwinding, and their journey begins. The book follows the three as they grow together while trying to escape the system, and then eventually try and tear it down while the perspectives of new characters are continually introduced. This book sheds light on the importance of body autonomy and how policies affect people, while also giving a compelling narrative that will have you rooting for the characters until the last chapter.