Drip or Drown
Students discuss their fashion
In the fall students are given a new school year to show off their style and personality. One way students choose to do that is through fashion. Drawing their inspiration from a vast variety of people and places, some of Shorewood's drippiest people gave us the inside on their fashion choices and opinions.
How would you define drip?
Helen Murphy (Senior): " Drip is a state of mind. You have to be the drip. You can't wear drip unless you embody the drip otherwise you're gonna drown."
Huey Hoff (Freshman): "I have no idea" 
"So what makes an outfit good?"
Hoff: "The person."
Clel Howard (Freshman): "Drip is specific to different people. Drip has to do with the person that is wearing it."
Max Clapper (Sophomore): "Just like…drip"
Mihret Strawn (Sophomore): "Drip is not just, like, what you wear, but how you're presenting yourself, you know, your personality too."
Natalie Dirks (Senior): "Other people don't have to like it, but if you have the confidence in it and like what you're wearing then that's drip."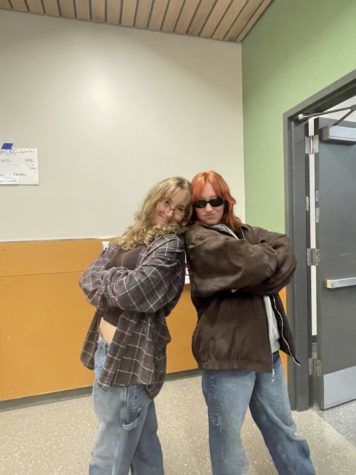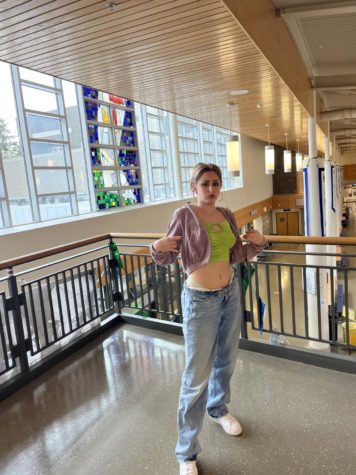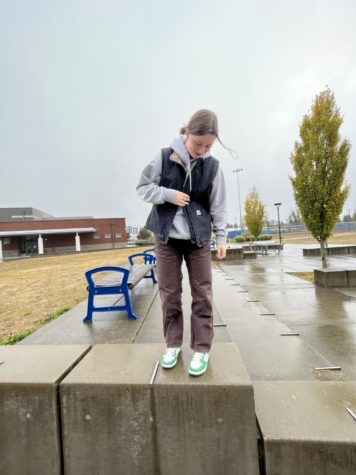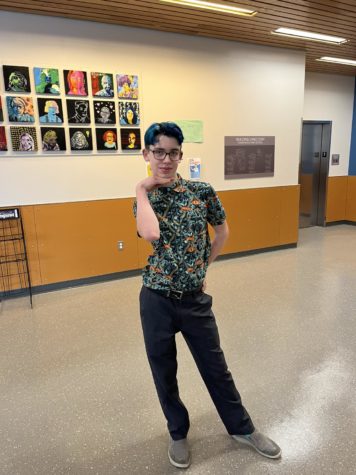 Who is your fashion icon?
Murphy: "I am my own fashion icon. I don't listen to anyone."
Howard: "David Rose from Schitt's Creek. He bends the gender norms of clothes and I just love that."
Strawn: "I don't really embody it a lot, but I think SZA."
Lulu Hoffman (Junior): "Fashion icon is Harry Styles but his first tour when he wore all Gucci suits."
Ava Eckhardt (Freshman): "My sister [Olivia Eckhardt]"
What's your biggest fashion turn on/off?
Murphy: "I don't like men in skinny jeans but that's not a fashion thing, that's a man thing."
Hoffman: "Turn off…I don't like Crocs. Turn on, I really like Carhartt vests or puffer vests."
Alex Craft (Junior):" I hate mid-rise straight jeans. At least on me horrid. And tennis shoes. I mean I know they are practical, but I feel like there's not a good way to style them. Ever."
What teacher has the most drip?
Hoff: "Mr. Baker"
Matt Davis (Senior) "Mr. Stearns. I like the checkered shirt fit and the converse is very swag."
Strawn: " Mrs. Nouwens. I've seen Mrs. Nouwens' Doc. Martens."
Dirks: "Mr. Bagley. I appreciate the fact that he keeps clothes in his classroom that he can change into for the day."
How would you suggest we cure people with no drip?
Davis: "Look around at other people that you like what they are wearing. Copy that. It's not that big of a deal. People don't have their own specific style, you can put your own spin on it."
Hoffman: "Drip is subjective, if you think you have drip..you think it's cool then it works."
Craft: "Go somewhere that has clothes that not everyone is wearing. And find something you like because it's weird. Not because everyone else has it."